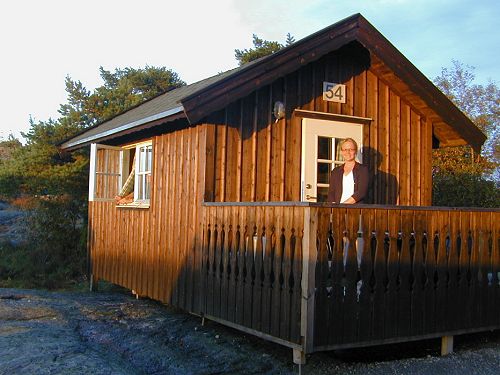 Camping Cabin in Stromstad

We camped in cabins like these across the Nordic countries. Lots of campgrounds had little huts like these that make for low-cost, comfortable accommodation. This little cabin had two sets of pine bunkbeds, a small table, and a refrigerator-all we needed for a tasty dinner of salad, meat, cheese, bread, fruit, and wine purchased at the grocery store in town. It was cozy and fun.

Even the walk to the bathroom in the middle of the night was a treat: I stepped outside into the moonlight, admired the stars, and made my way down the path to the building under the cool glow of the night sky.