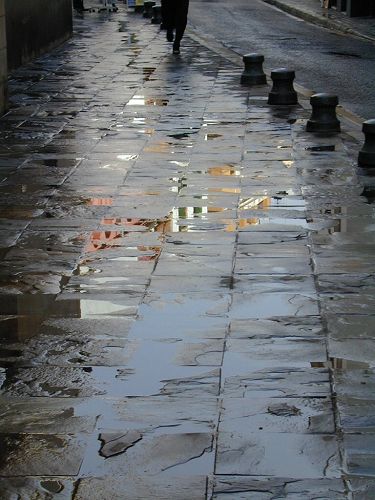 Decisions

It was nice to be back in Sevilla again and in one place for a while. Karen revived her dormant cooking skills and I started sorting through our photos. We played with Batgirl (Christin's cat), patronized our favorite restaurants and cafes, and spent lots of time online and in bookstores trying to choose where to go next.

As it turned out, we decided to travel separately for a while and meet back up in Bangkok. I was smitten with the idea of traveling overland from Europe to Southeast Asia and had found an open route through Eastern Europe, Russia and China. Karen was not interested in traveling through Siberia in November and wanted instead to return home to be with her family over the holidays. We had each reached our own form of travel burnout and we needed different things to treat it. Karen was burned out from moving around so much and just wanted to be in familiar surroundings with her family for a while. I was burned out on Europe, which for me, had become as familiar as the U.S. I was longing for the exotic and this overland route sounded like the perfect cure.

On November 2nd, Karen boarded a plane back to the U.S. The next day, I boarded what would be a series of trains and busses bound eventually for Bangkok where I would meet back up with Karen on Christmas day.