Post Eleven - Berlin
---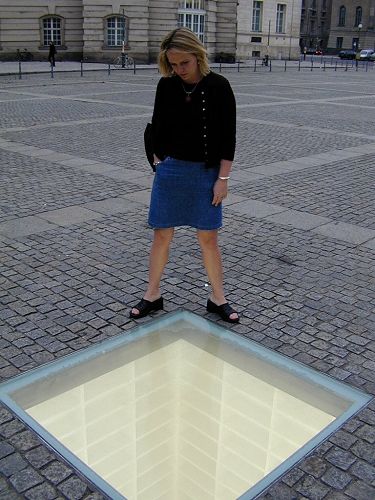 Gedenkenplatz

One night during the rise of National Socialism in Germany, the Nazis held a rally in this Berlin square where they burned the books of authors they deemed offensive. There is now a monument (or Gedenkenplatz as the Germans call it) here to remember that event. It consists of an inaccessible underground room with empty bookshelves resembling a library and a window set into the square to let one see in. I've visited many such monuments to wars around Europe and the Pacific. It seems the common theme is: "we must remember lest we forget and allow it to recur". Unfortunately, although they remember the events, later generations tend to forget the lessons of their forefathers.
---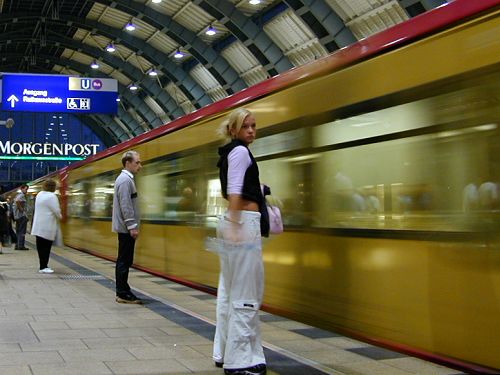 U-Bahn

This is the famous 'Zoo' Station in central Berlin. Both a train station and a metro station, it lies in the heart of the former West part of the city. The public transportation system in Europe is generally fast, efficient, and easy to understand. Coming from Seattle where public transport is none of those things, I find these trains beautiful to behold.

(Note: The woman in the photo who looks like Karen is not. She's just a random commuter.)
---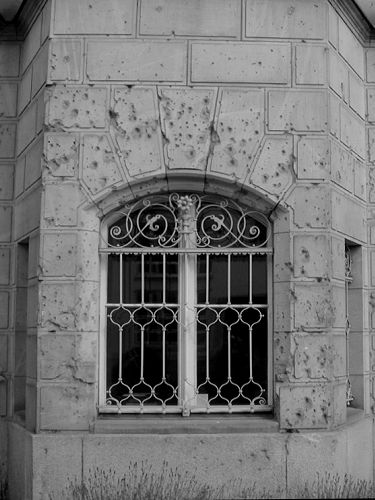 War Wounds

Berlin was heavily bombed in World War II. In the former East section of the city, not all the damage has been repaired and it's still fairly common to see buildings with shrapnel scars like the one in the photo. As the rapid development of Berlin marches on these signs of the war will eventually disappear.
---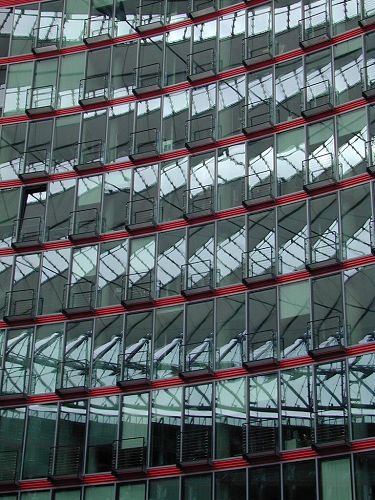 Potsdamer Platz

After the fall of the Berlin wall, the former heart of the original undivided city, Potsdamer Platz, became the largest construction project in Europe. This barren piece of land - once the site of a train station - was turned into an ultra-modern commercial and shopping center. The project has seen strong criticism, as some fear the city is developing too fast. This is a photo of one of the buildings in the new Sony Center.
---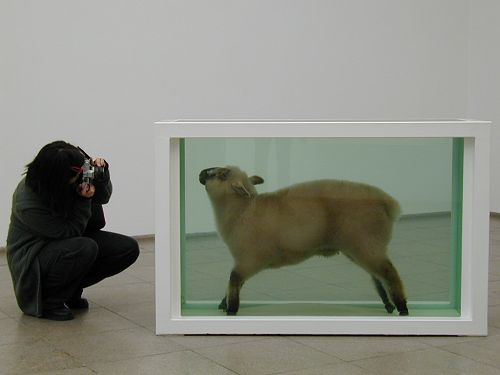 Modern Art

Berlin has some great art museums. In this museum I was able to get reacquainted with a favorite artist of mine, Damian Hirst. Quite controversial, Hirst is known for such things as sawing a cow in half and encasing the two halves in tanks of formaldehyde (letting viewers walk through) and sculpting a human head out of excrement (in a work called Sh*thead) In this photo you see someone enjoying his work Away from the flock (a real sheep encased in Lucite). Reaction provoking stuff, and a nice break from the classical masterpieces we'd been seeing all over Europe.
---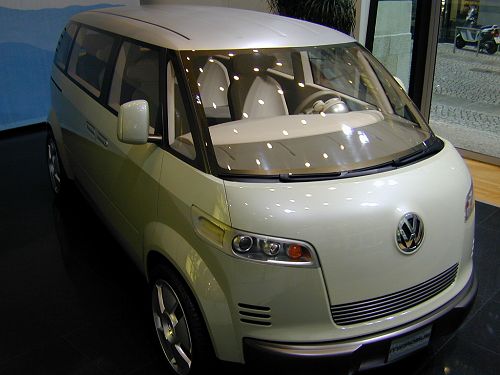 Microbus Concept

Anyone who knows me knows I love my Volkswagen Vanagon. With the success of the new Beetle, VW has been looking into bringing back their other classic, the Microbus. While I am more of a Vanagon fan, I appreciate the old busses and will be interested to see if they actually bring it to production. Of course, my first question is 'will there be a camper model?'
---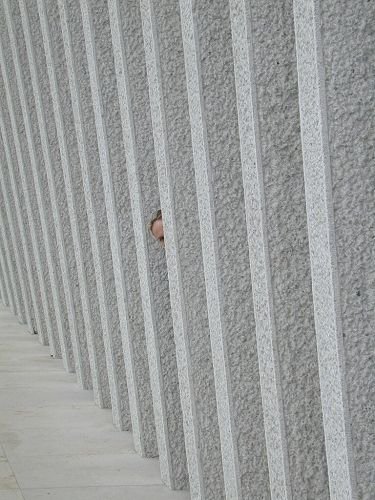 Armenian Espionage

This photo was taken outside the Armenian Embassy in Berlin. Apparently, we were being monitored...
---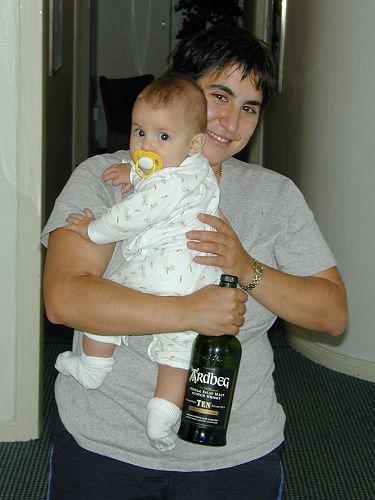 Judy & Adrian

In Berlin we met up with our friends from Seattle, Judy and David, and their new baby girl, Adrian. We hadn't seen them for five months so it was fun to catch up and explore Berlin together. Not letting childrearing slow her down, Judy is just as lively as ever.
---
Next Up: Bavaria

Copyright 2002
Scott & Karen Semyan