Post One - The California Coast
---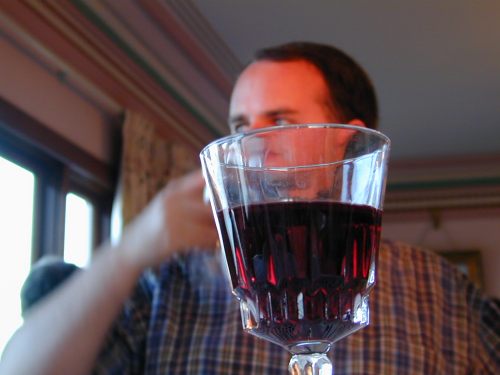 David

After Napa, we headed south to catch up with our friends David and Judy, who where making their own trip down the coast. We stayed with them for two days in a beautiful bed and breakfast just outside of Monterey. We sipped wine, looked at the ocean, and caught up on what was going on in Seattle.
---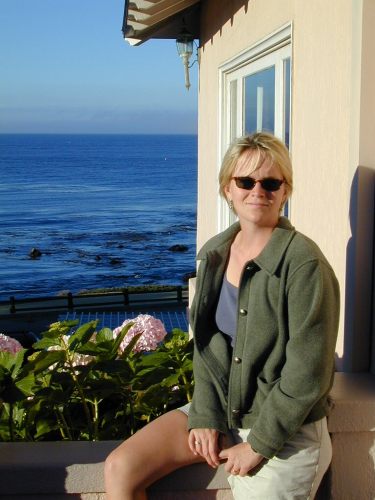 Karen in Monterey

This is Karen outside our B & B. The ocean in front of the house was full of life; we saw sea otters, seals, pelicans, and many other creatures that enjoy the kelp beds and rich waters of Monterey Bay. It was a perfect introduction to California's Pacific coast.
---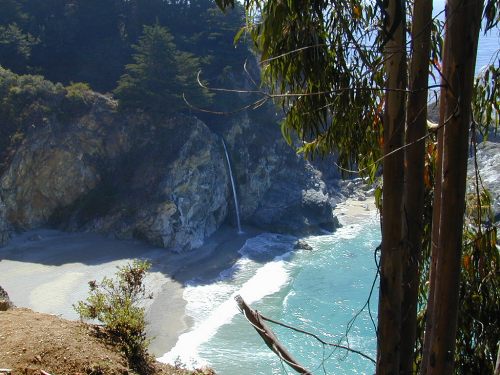 US 1

This was just a random waterfall along the spectacular US 1. We spend several days working our way down the coast. All the things they say about the Pacific Coast Highway are true. With the ups and downs it was a little slow going in our van - a motorcycle would have been a better choice. Next time.
---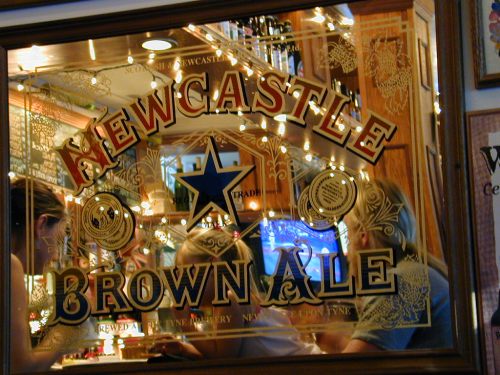 Big Sur Pub

In Big Sur, we found a pub that had an excellent selection of beers on tap. We tried a few and had a hard time leaving. This is a photo looking into a beer mirror on the wall. Big Sur has a great feel to it. It seems like a place full of people who truly appreciate the beauty surrounding them.
---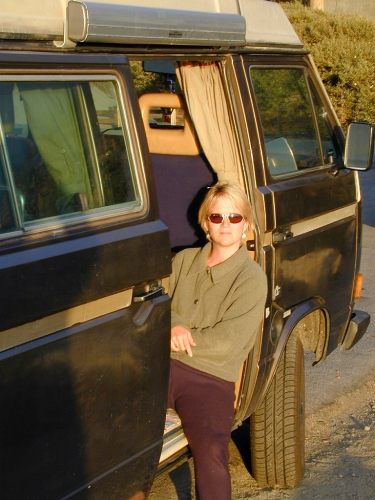 Karen at Sunset

Watching sunsets became our hobby on the coast. Here, Karen is enjoying life on the road as the sun starts to set behind the ever-present fog bank. We spent a day in this spot overlooking the ocean - reading, writing in our journals, and just enjoying the here and now.
---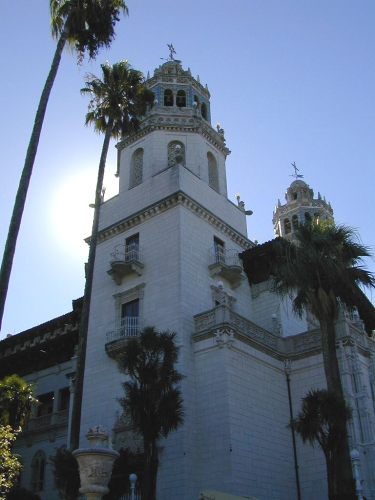 San Simeon Castle

Hearst's Castle in San Simeon is a hodge-podge of architecture and art that Hearst saw and liked in Europe. It is beautiful, but there is no overriding theme or unity to the place. This photo of the front of the castle shows the bell towers inspired by a Spanish cathedral.
---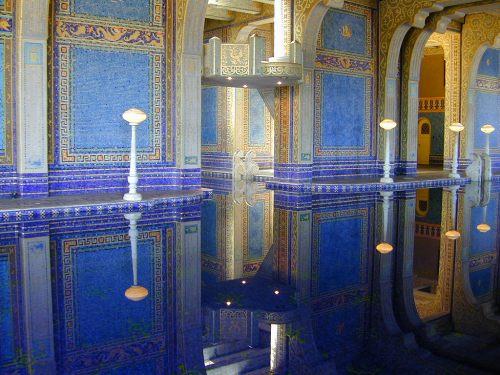 Pool Room

If the castle was jumbled, the poolroom at least was coherent. Obviously inspired by Moorish architecture, this pool was pretty deep (~10 feet), and since few people during that time knew how to swim, it was little used. Shame. To me, this was the most beautiful room in the castle.
---
Next Up: The L.A. Area

Copyright 2000
Scott & Karen Semyan