Post Six - Seattle to Kalamazoo
---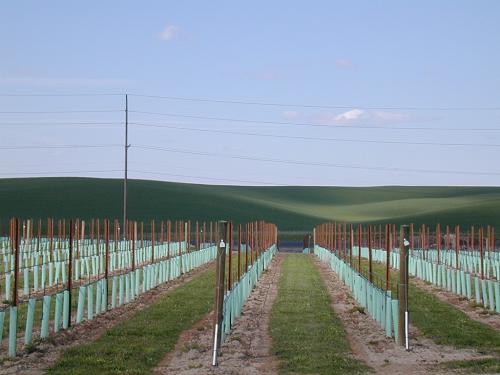 Walla Walla Vineyard

Boise to Seattle was a rather delicious little stretch, thanks to the Washington wine country. My parents drove us to the Emerald City via southeastern Washington for two days of wine tasting. We stayed in a historic B&B in Walla Walla one night across from Whitman College. The next evening, we indulged in dinner at Yakima's historic Greystone Restaurant. There's something deeply satisfying about sipping some of the country's best wines in the small, unpretentious tasting rooms of Walla Walla, Yakima, and Zillah.
---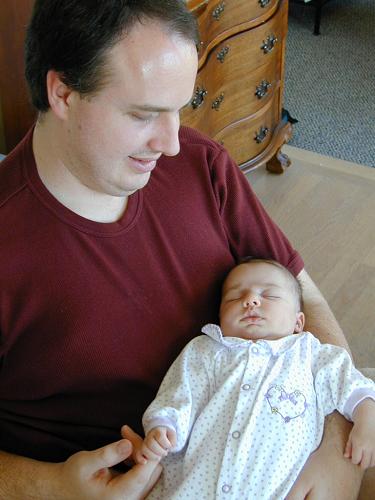 David and Adrian Rose

As we drove over the summit of Snoqualmie Pass, those stunning, craggy Cascade peaks popped out from behind the clouds. Scott and I glanced at each other, sharing the pleasure of the view. Then down the other side past North Bend, Issaquah, Bellevue, and over Mercer Island until we were back on Interstate 5 driving into Seattle. It was hard to say goodbye to my parents. I'm glad that at least we still could look forward to seeing Scott's mom and sister, and of course, our Seattle friends. And just an hour later we were watching David cradle Adrian Rose.
---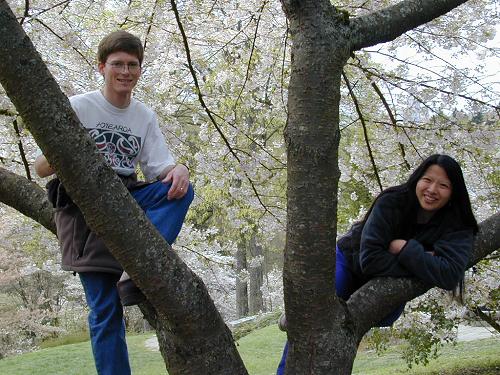 Scott and Jean in the Arboretum

Seattle was comfortingly familiar, yet so much had changed in our friends' lives. First off there are babies, babies and more babies! David and Judy now have Adrian Rose. Amy was eight months pregnant (and has since had little Sofia), and Michelle, too (who has since had Ryan). Todd and Denise were selling their house. Janel and Matt were wrapping up masters' degrees.

I checked out AdvanceOnline's new digs in Ballard and visited my old colleagues, and Scott spent a day at Microsoft catching up. We didn't get into the city much, though. All of our plans to sample our favorite restaurants went out the window in favor of relaxed, home-cooked meals. One night Scott and Jean generously hosted a fabulous party for our friends.
---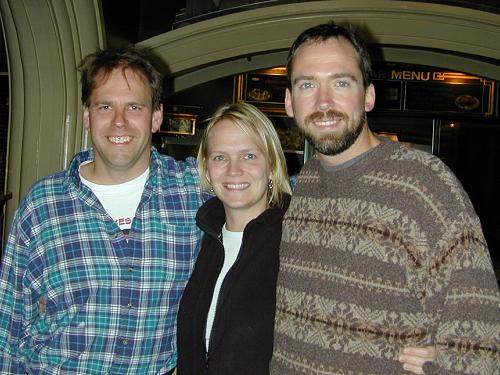 Craig and Us at King Street Station

On April 19, Craig joined us for our last fresh pint of Northwest-style India Pale Ale at F.X. Mcrory's, then accompanied us the few hundred yards to Seattle's King Street Station. Our two-legged Amtrak itinerary started with the Empire Builder to Kalamazoo, Michigan, Scott's childhood home. Then we would drive to Pennsylvania for some time with Scott's grandmother Manny. From Pittsburgh our second leg on the train would take us to Ft. Lauderdale, where little sis Debra and boyfriend Karl would join us before we sailed off.
---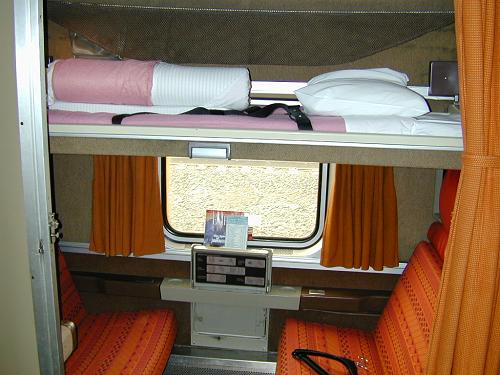 The Sleeper Car Layout

On the train, a uniformed man flashed a warm smile and introduced himself as Jimmy, our porter. He showed us where to find snacks and drinks then directed us to our sleeper. In the cabin, two comfortable seats faced each other with a fold-down table between them. The seats folded down into a single berth, while an upper berth stowed at ceiling height could be lowered to make another single bed.
---
---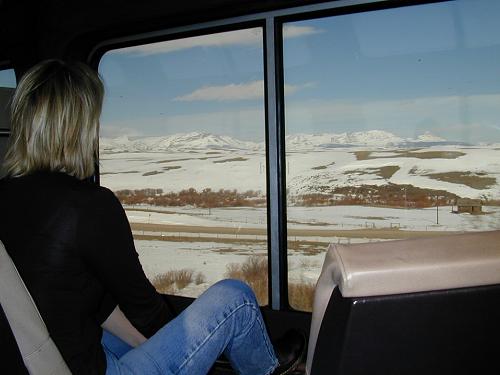 Glacier from the Observation Car

The Empire Builder pulled out of the station at 4 p.m. We crossed the locks, chugged up the coast past Golden Gardens, waved at Edmonds, and then hung a right to cross the mountains. We split a half bottle of Columbia Crest Cabernet over a dinner of salmon and steak as the train crested Steven's Pass, then cut through a desolate canyon near Icicle Creek. The next morning, we breakfasted while ogling the snow-capped peaks in Glacier National Park.
---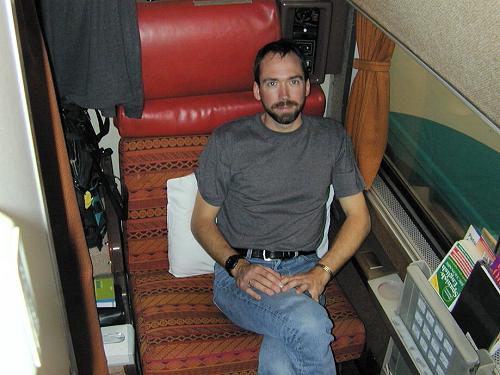 Scott Chilling in the Sleeper

Riding on a train is extremely comfortable. The gentle sway of the cars as you watch the country pass by your window is a soothing tonic. With the cabin door closed and the curtains facing the hallway drawn, our sleeper was cozy and surprisingly quiet. A window spanning the width of our compartment was better than TV.
---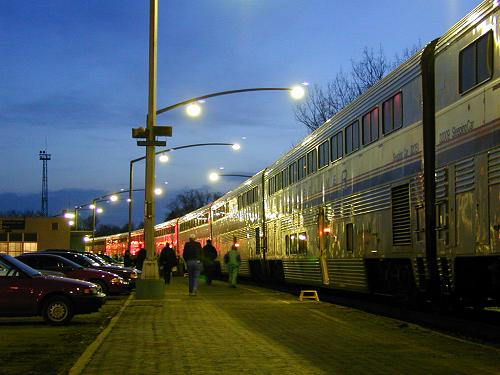 Twilight in North Dakota

Another nice thing about the train: You don't have to keep your eye on the road, and you don't have to willingly suspend yourself 20,000 feet in the air in a metal tube. You can walk around and stretch your legs a bit. And if you get tired of air conditioning, the train makes frequent stops where you can step out, stretch your legs, and catch some fresh air.
---
Next Up: Kalamazoo to Florida

Copyright 2001
Scott & Karen Semyan