Post One - San Francisco and Napa
---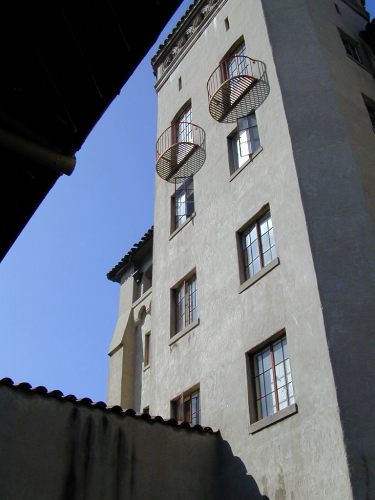 Berkeley Woman's Club

After Yosemite, we poked around the original gold rush towns on the east flanks of the Sierras and then headed into San Francisco. We were hungry for some urban living - restaurants, museums, pubs, etc. We stayed in Berkeley so we wouldn't have to drive into the city. Our hotel, which we found by randomly calling places from a Barnes & Noble, was originally built as the Berkeley Women's Club in the 1920s. The architect, Julia Morgan, designed Hearst's Castle at San Simeon. It is still a club but they also rent rooms. It was like staying in a castle. There was even a lap pool in the basement.
---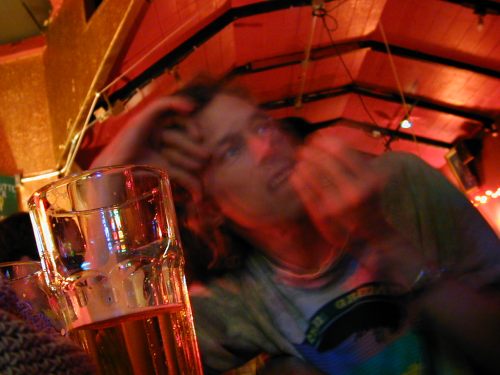 Brock

While in SF, we got the chance to see an old friend who lives in the Mission District. Brock can always be counted on to provide an evening of penetrating, relevant conversation. He also usually knows where to get a good glass of beer. In this photo, you can see him providing both.
---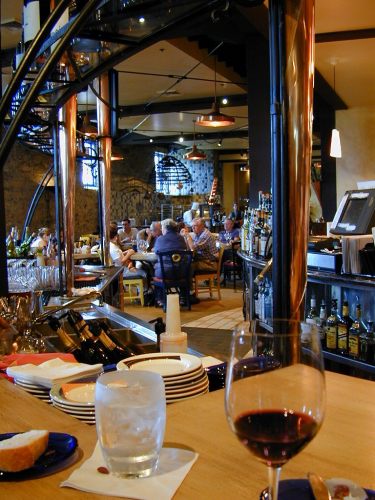 Greystone Restaurant

After SF, we headed up to Napa Valley (since we were so close). We sampled wines, enjoyed the beauty, and ate like royalty. Karen wanted to check out the Culinary Institute of America's school at Greystone, the old Christian Brothers winery. After a tour, we had a truly amazing lunch at their restaurant (run by pros, not the students). Of course, wanting to see all the action in the open kitchen, we sat at the bar. This was our view into the dining room.
---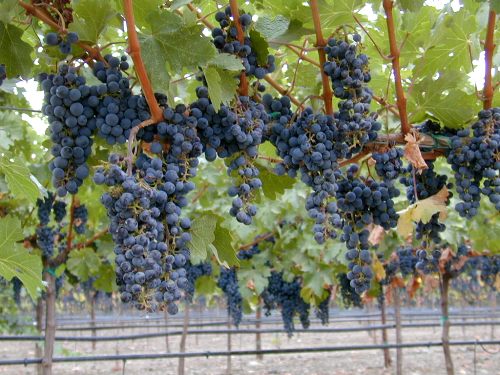 Grapes

This is what we came to Napa for. Smash these up, let them rot, age the juice, and you have nectar of the gods - assuming you do it right, of course. It amazes me how simple it is to make wine and how complex it has become to make good wine.
---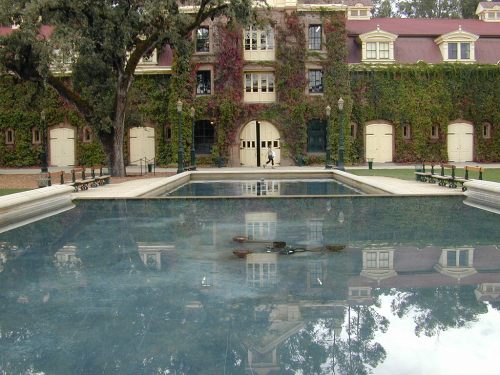 Niebaum-Coppola Winery

Here is a nice shot of Francis Ford Coppola's winery, Niebaum-Coppola. The creator of "Apocalypse Now" also makes some good wine. This is the old Inglenook winery and Francis has spent a lot of time and money restoring it to its original glory.
---
Next Up: The California Coast

Copyright 2000
Scott & Karen Semyan